---
Xandres is investing in a better future, where quality and sustainability go hand in hand. We are developing a six-pillar plan to make our entire production process as sustainable as possible, from yarn and fabrics to the garment in your wardrobe, and long after.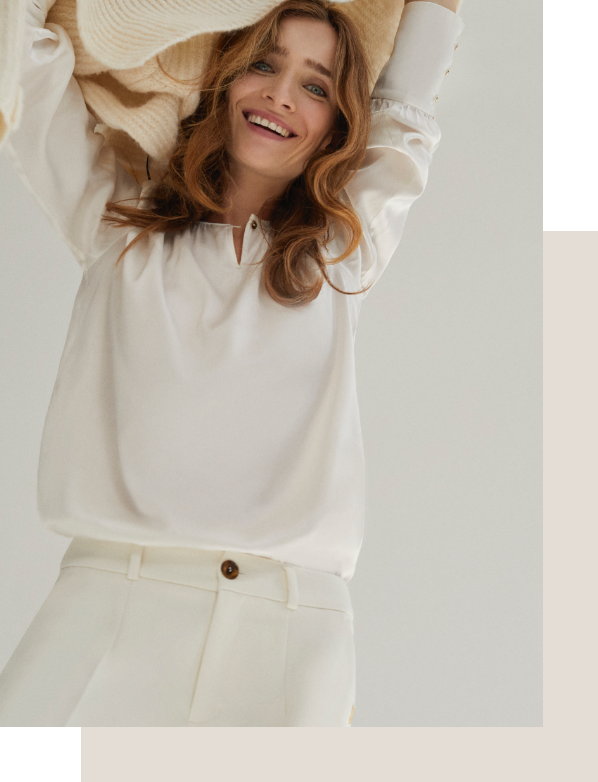 For a low impact in getting our clothes to you
What do we do now?
We map out where we can improve in the field of packaging and logistics. Our shops use shopping bags made of recycled plastic. Orders from the webshop are sent without plastic (except for white items that need this protective layer).
We also help customers to combine the items they already have in their wardrobe: in this way we encourage smart, sustainable purchases.
And in the future...
Together with our logistics partner, we are investigating how we can further reduce our impact by eliminating unnecessary packaging. The reuse of packaging, such as sleeves and boxes, should also become possible. We are looking at how we can recycle optimally.