---
Xandres is investing in a better future, where quality and sustainability go hand in hand. We are developing a six-pillar plan to make our entire production process as sustainable as possible, from yarn and fabrics to the garment in your wardrobe, and long after.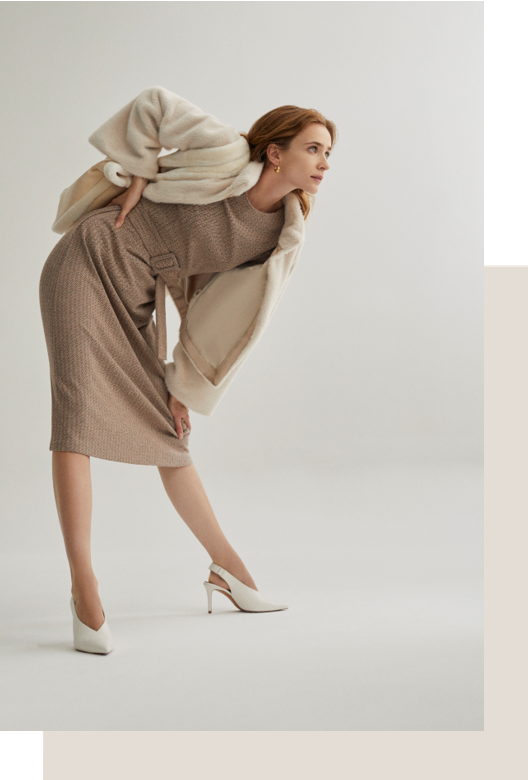 For innovation in our Xandres Lab
What do we do now?
We think about an end-of-life strategy for your garments, taking into account the principles of the circular economy. Can we reuse the clothes? What can we do in terms of recycling? We are looking for the right partners to complete the cycle because sustainability is teamwork. We can only make a difference together.
And in the future...
We are setting up a Xandres Lab for innovation. On the one hand, this lab will direct a fixed programme of recurring projects and, on the other, make room for one-off innovative and research projects.
We want to give one or more designers or brands that are fully committed to sustainability a boost each season by sharing our experience, expertise and marketing and sales channels with them. We are going to give new life to unsold items and materials from previous seasons in limited-edition capsule collections.
We are also investigating how we can close the cycle ourselves in our daily approach. We participate and invest in innovative projects. For example, from 2021, we will be working with 18 international partners on a textile-to-textile recycling system. This Horizon2020 project is called SCIRT. By collaborating with research institutes, recycling companies and other European brands, we want to create circular items from worn garments.
Research into clothing lease models, clothing return systems and QR codes that provide transparency in the supply chain are also projects in the pipeline.