Belgian Fashion Week
LIMITED EDITION: FIRST 95% RECYCLED XANDRES WALLET
It's Belgian Fashion Week from 11 to 17 October 2021!
As a Belgian fashion house, it has a special place in our hearts, but it also made us think. Gone are the days when fashion was only about beauty, the call to buy more consciously is echoing louder and louder. Making the aesthetic ethical is a credo for Xandres, a process we strongly believe in.
95% recycled, 100% fair
With a recycled fish leather exterior and the lining made of Xandres residuals, our limited-edition sustainable wallet proves that every ending can be a new beginning. Designed in Belgium, certified fair trade, good for you and the environment.
What about the other 5%?
This includes the zipper and also the inside of the wallet which is made of vegetable tanned cow leather. Not recycled, but environmentally friendly. This 5% also symbolises what we believe in at Xandres when it comes to sustainability: we do not claim to be or even become 100% sustainable.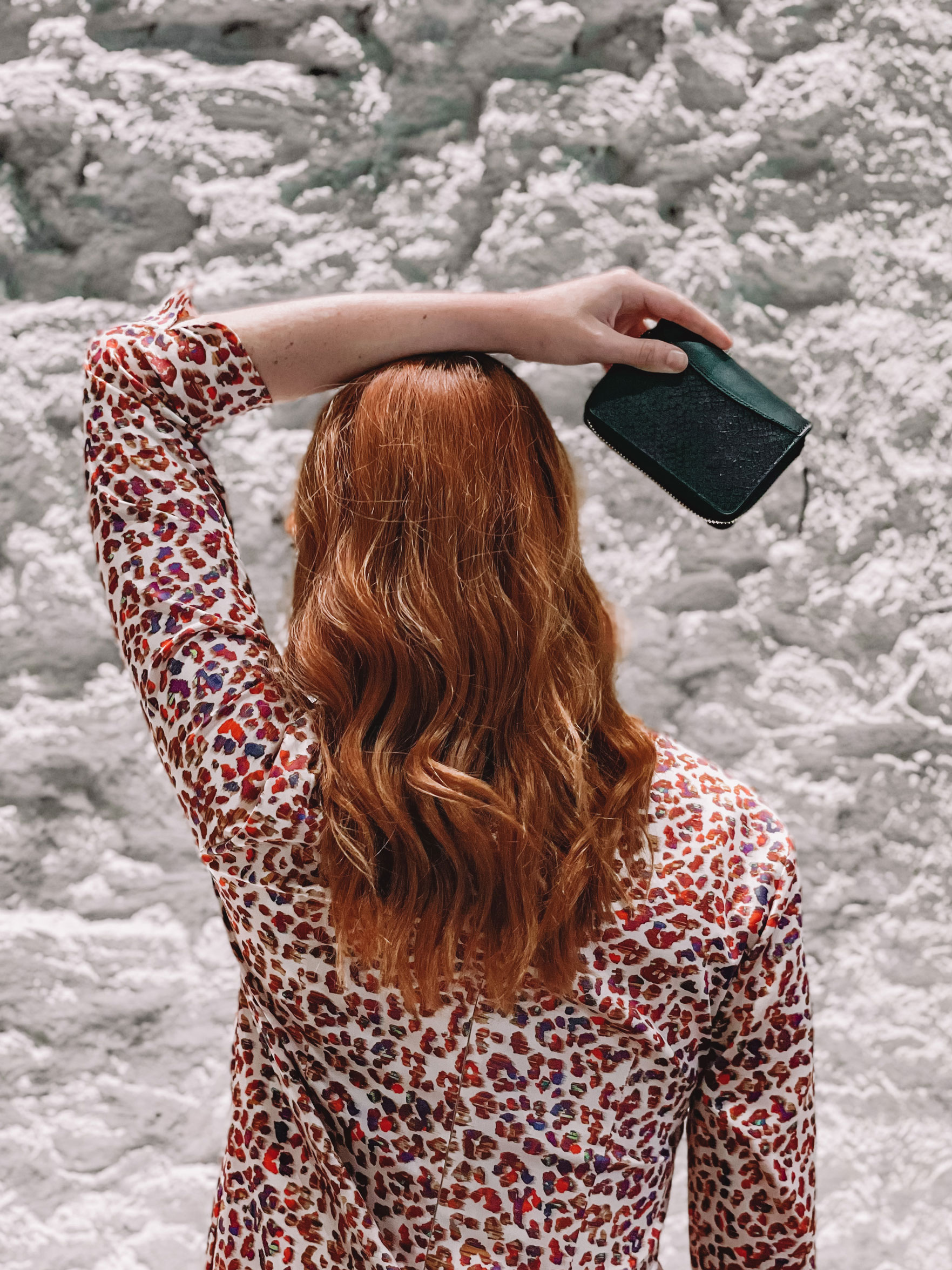 Sustainable fashion is a process. We are making progress, but there is still a long way to go. We realise that, and transparency is the way to go for us. In the future, you will be able to read more about our working methods, vision and approach to sustainability.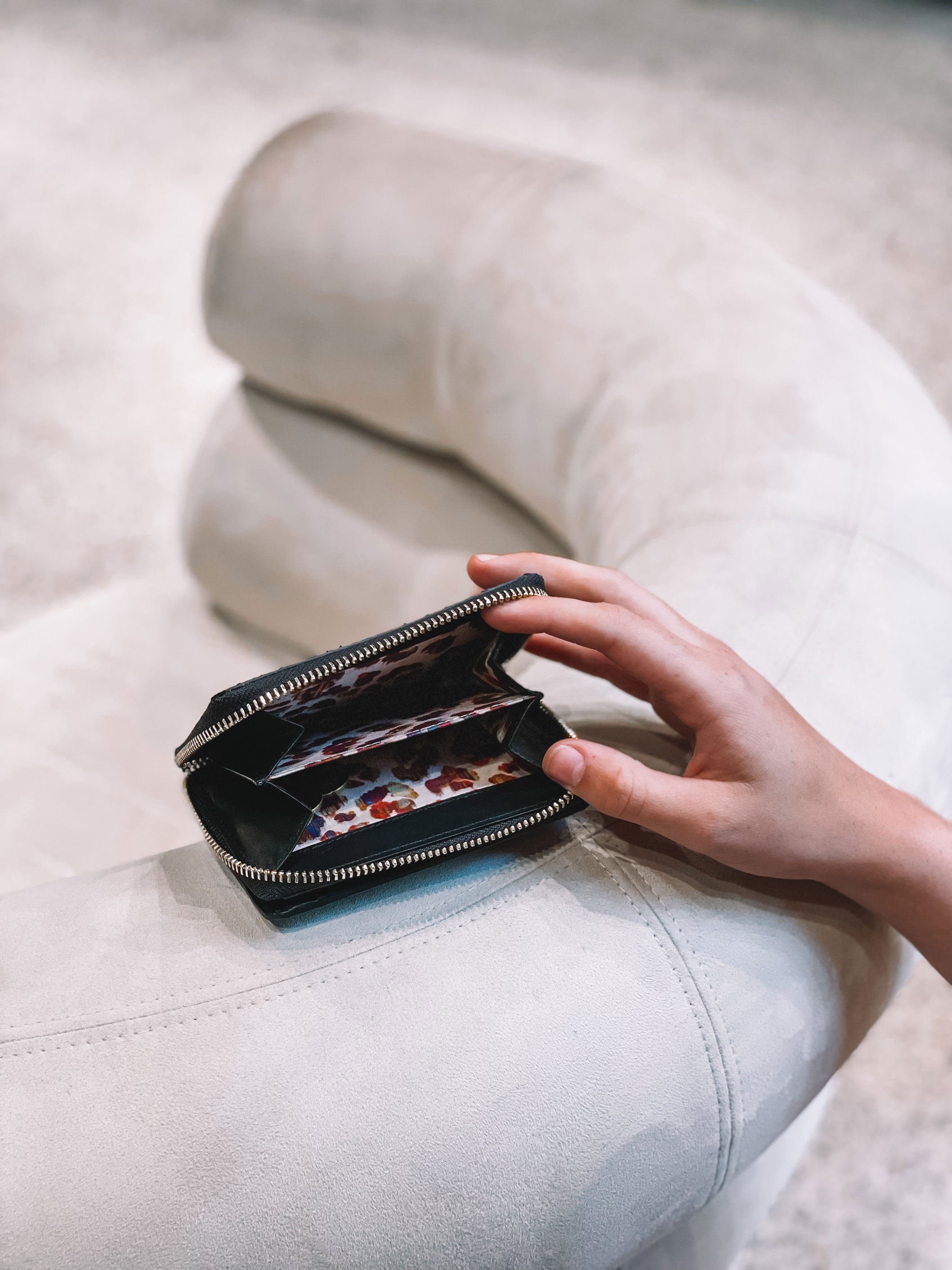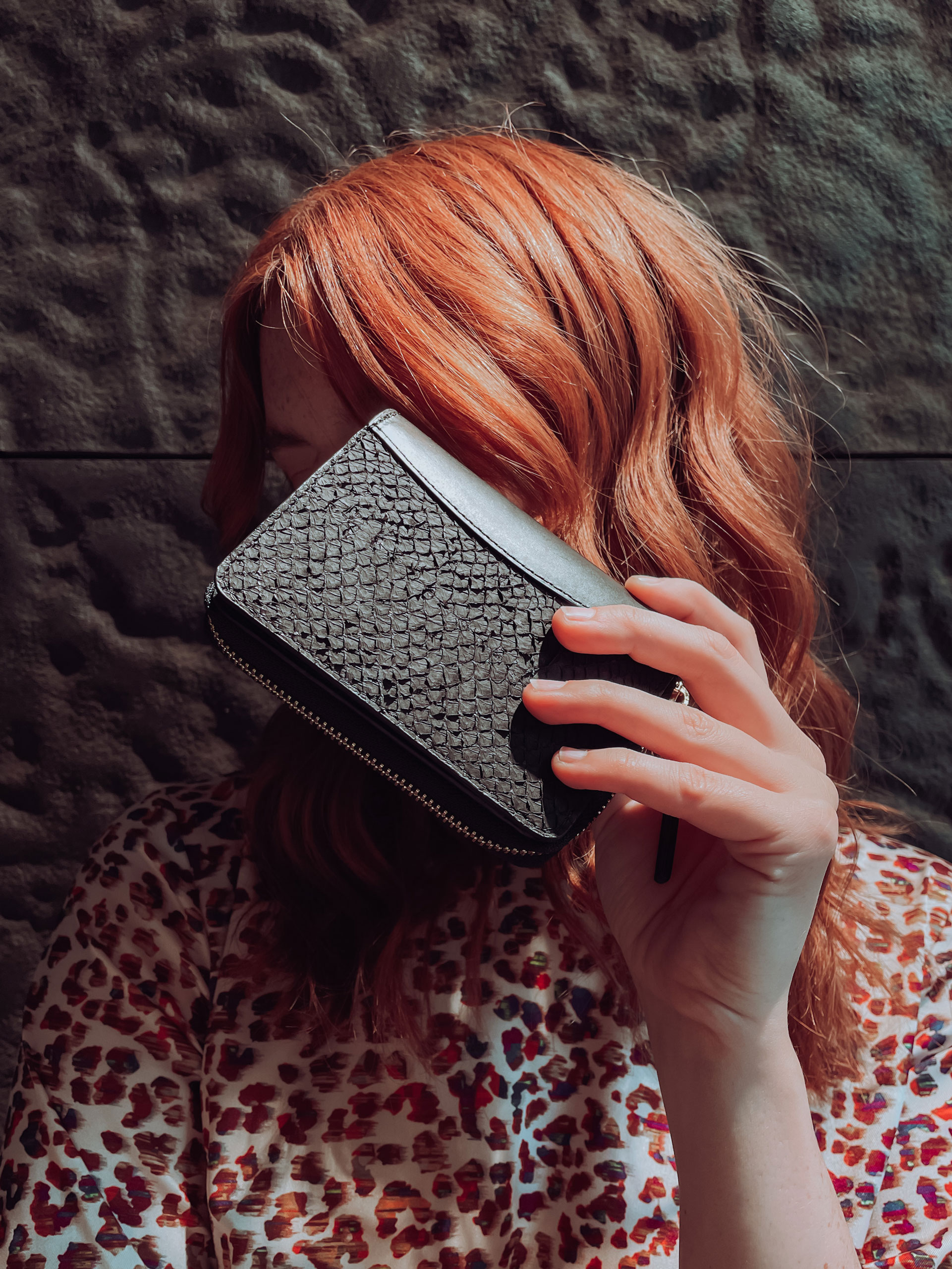 5 merits of the recycled wallet
Timeless, quality design



A timeless design contributes to a more sustainable wardrobe. The stylish black wallet made of high-quality, durable fish leather can be combined with any outfit, while the inside surprises with a contemporary print. With six card slots, a large pocket for banknotes and a separate two-part coin compartment, this is the perfect wallet if you want to shop more consciously.
A fair-trade product designed in Belgium



Just like the permanent Xandres collections, the wallet is also of Belgian design. Its production in India is fair trade certified, with fair wages and fair employment opportunities for everyone. There is a guarantee against child labour, forced labour and discrimination. The design and the production process were done together with the sustainable handbag label Ms. Bay.
Recycled fish leather



You may not have heard of it, but fish leather, specifically salmon leather, is the perfect eco-conscious alternative to regular leather. It is recycled from food industry waste from sustainable fisheries in Northern Europe. The texture looks incredibly luxurious, is of high quality and lasts a very long time.
Lining made from Xandres residual materials



Do you recognise the stylish animal print on the inside of the wallet? That's no coincidence, the lining is made from residual materials from our Lorine dress. By repurposing our material surpluses we avoid waste.
Vegetable tanned cow leather



For the inside and top of the wallet, we used vegetable tanned cow leather. This traditional way of tanning does not use harmful chemicals but environmentally friendly tannic acids that are naturally present in certain plants and fruits. The result is leather that only gets better with age while respecting the environment.