Xandres x Philips: Philips fabric shaver
The National Xandres Weekend will be held from 1 to 3 October! A good time to visit our boutiques, webshop or your favourite multi-brand shop and enjoy our new autumn collection.
At Xandres, the autumn season is all about wonderfully soft knitwear, which you can enjoy for years to come if you take good care of it. That's why you will receive a handy Philips fabric shaver from us when you buy a Xandres jumper or cardigan during the National Xandres Weekend.
Xandres and Philips collaboration
Belgian fashion house Xandres has been committed to timeless, effortlessly chic clothing in high-quality materials and fabrics for decades. Choosing quality, sustainability and top domestic brands are more important than ever. Xandres wants to continue to make a difference for you with new collaborations and surprising initiatives.
Xandres found the ideal partner for the National Xandres Weekend in Philips.
Taking care of your clothing in a simple and sustainable way is typical of this leading health technology company. We both want to extend the life of clothing and contribute to a better future with slow fashion.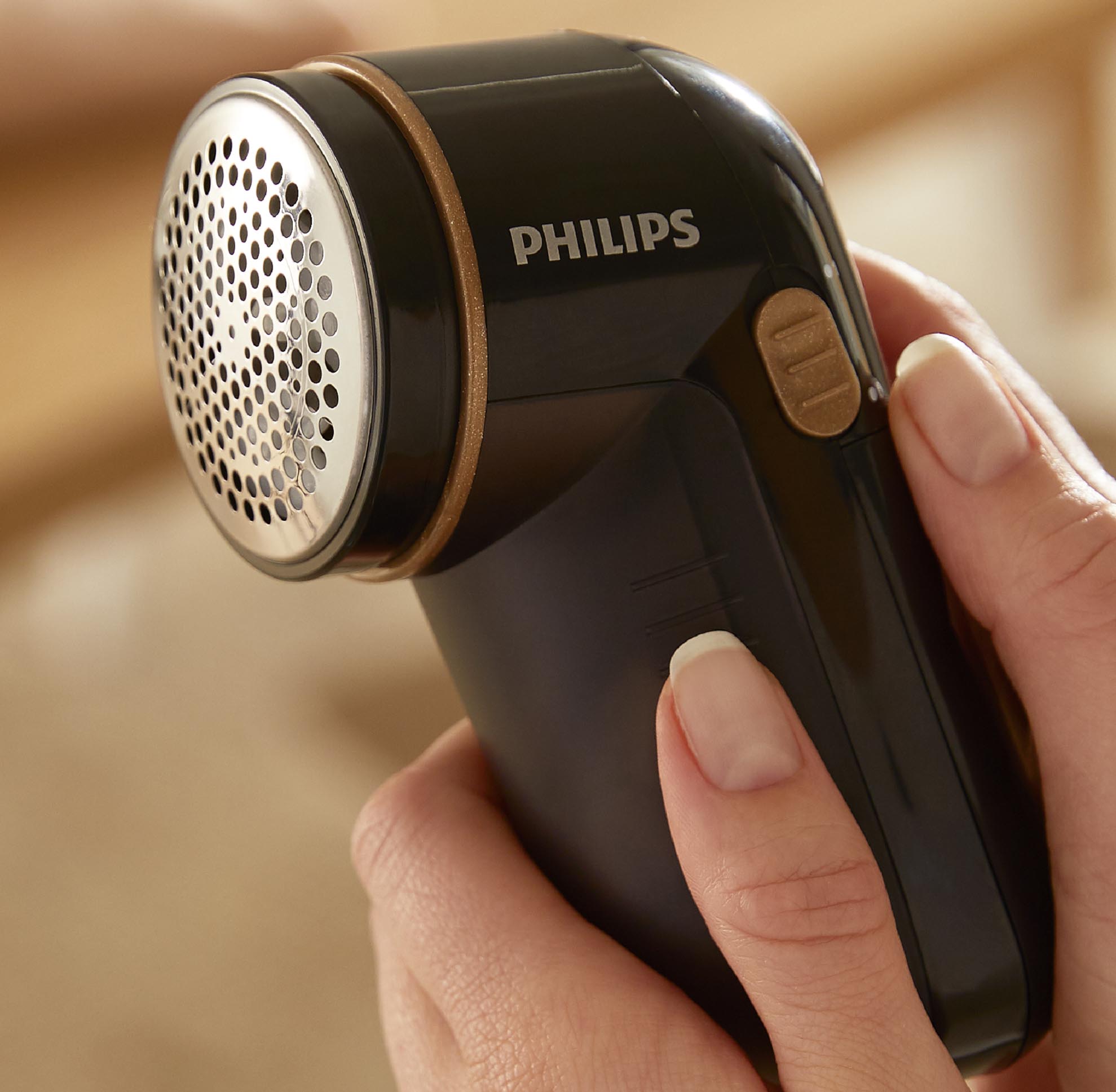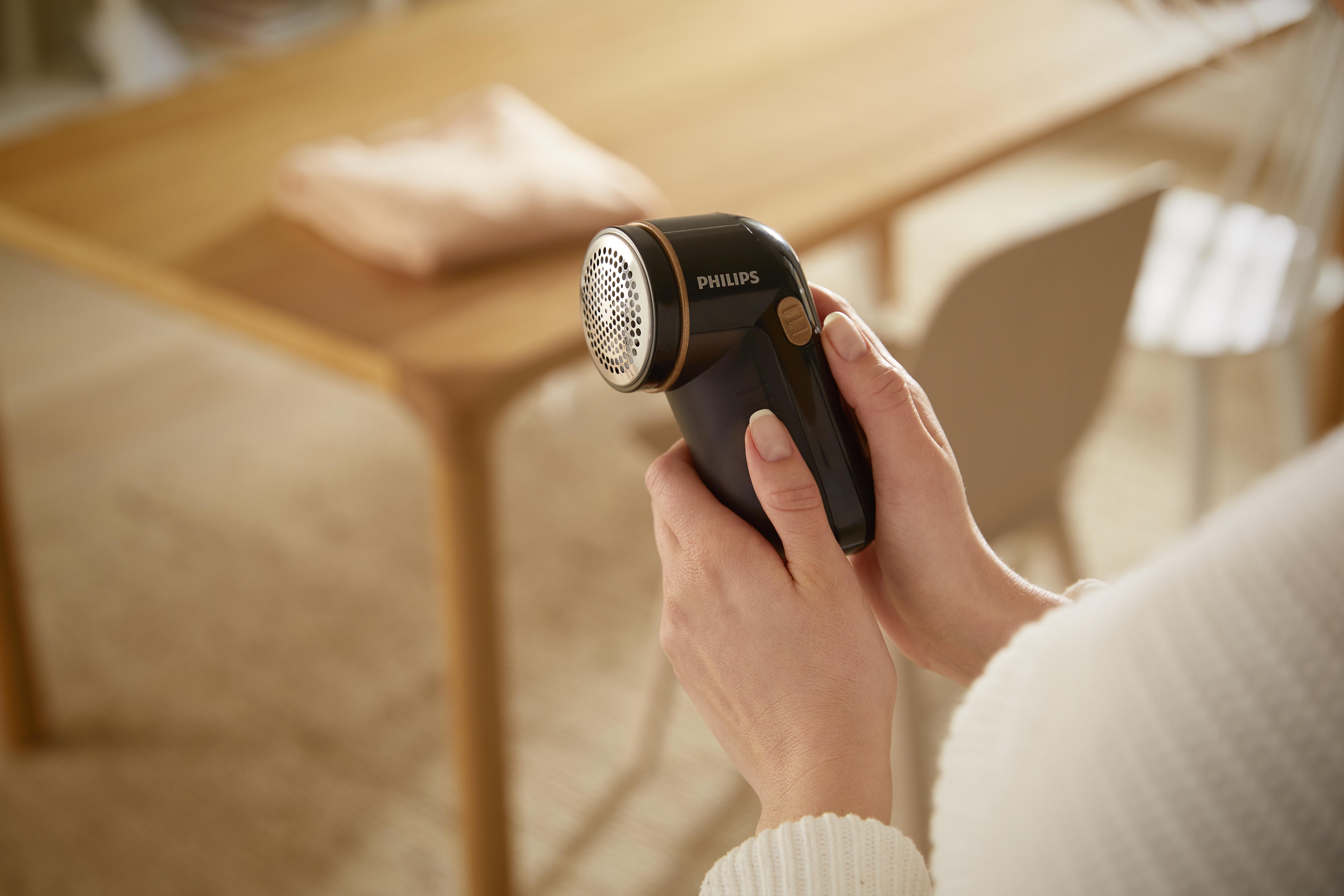 Look after your clothing
Even though Xandres focuses on quality, after a while your knitted items can start to fluff from wearing and washing them. The fluff that is created by the friction on the fabric can be removed quickly and easily with the Philips fabric shaver. This helps your jumpers look beautiful for longer!
Using the fabric shaver:
Place your clothes on a flat surface

Gently press the shaver onto the fabric

Roll it over your garment in the same direction to remove the fluff

Empty the container tray
Tips for long-lasting beautiful knitwear
Prevention is always better than cure. These care tips for woollen clothing will help you reduce the chance of fluff and also do the environment a favour!
Before you wear your new jumper for the first time, put it in a resealable bag in the freezer Strange but true: much less fluff!
Do not wash your knitted items too often, only clothes that are really dirty belong in the washing machine. You can combat unpleasant odours by airing your clothes. Wash your clothes at low temperatures as much as possible. This will prevent your favourite sweater from shrinking, and it's better for nature. Always wash cashmere by hand or in a laundry bag on the wool setting of your washing machine. Avoid fabric softener, it can damage certain fabrics and is bad for your skin. For extra softness, adding a dash of natural vinegar to your laundry does the trick!
Knitwear is best left to dry flat on a towel so that it remains beautiful for longer. If you want to dry your items in the sun, turn them inside out so the colour doesn't fade.
Never hang knitted items or they will lose their shape. It is best to fold them and stack them in your wardrobe.
Don't throw away the damaged items, have them repaired. Did you know that Xandres can help with any alterations and repairs to your clothing? Our sewing workshop in Destelbergen ensures that you can cherish your favourite pieces for as long as possible.
Have you discovered the Xandres knitwear collection yet?
Be seduced by the most beautiful jumpers and cardigans in our boutiques and multi-brand shops during the National Xandres Weekend, or take a look at our webshop!
*With the purchase of a jumper or cardigan from the Autumn Collection or Essentials |1 fabric shaver per customer |No minimum purchase amount |As long as stock lasts